Want to Lease Your Home? What You Need to Know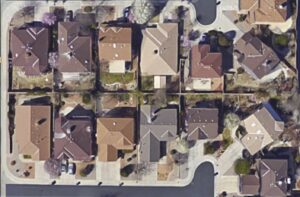 Best Months to Lease a Home in the Albuquerque Rental Market
Knowing the ideal time to lease your home could reap a more immediate response during certain months of the year. Because each home is unique, and that means many factors are part of the property assessment, there's certainly no concrete answers here.
Recently renovated and updated single-family homes are typically easier to lease no matter when they are listed. However, there are particular points in the calendar year that are easy to identify as times when people move more often. These months can be pure gold for a landlord.
Rental Months That Work Magically in Albuquerque
Perfect months to lease your home are May through September. It's summer and lots of folks are on the move for many reasons. Parents may have changed jobs. The family may decide the want to live in a different state. Recent increase to people working from home may cause them to want to move to a new home to better suit their needs. People's schedules are typically open during the summer, so relocating is easier for them to manage.
When people move to new locations, they may wait on purchasing a home and rent a property instead. This is especially a trend with younger generations who like to maintain the capability to move around based on job or social demands. This is good news for landlords in general. It keeps a steady flow of potential applicants knocking on your door.
Double-Down on Rental Potential: What's the Renter Looking For?
You can improve your home's rental potential by ensuring you meet the basic needs of the people looking to rent. It doesn't take much to identify key areas on a renter's wish list. You can help the process along by addressing these points:
Is your rent in line with the current market? A renter may be trying to save money and looking for something competitively priced. They'll be looking in your community and comparing the size of your home, its amenities, and the rental price with other properties. If you put the rent at a price that's higher than other landlords providing the same type of home, you can lose out.
Are you willing to build a great relationship with your tenant? Respond to repair needs or concerns quickly and efficiently, and your tenants are likely to stay longer.
Is your property clean and does it have newer appliances? Grunge in the corners, broken or chipped tiles, and old appliances are all things a potential tenant will notice and could use as criteria for rejecting your property.
Have you updated your property recently? Updated properties with fresh paint, carpet, and countertops are more dazzling to a renter.
Is the home in a good location? Renters want an easy commute to work, school, and recreational areas.
Tyson Property Management is the leading local property management company in Albuquerque. Call us today to find out more about placing qualified tenants in your single-family property. 505-323-2104