Buying Investment Properties
Are you looking to buy investment properties in Albuquerque?
Many investors are interested in buying investment properties in our city. Probably because residential properties in Albuquerque are more affordable than other areas of the country and we have a high rental demand. There are many articles about best neighborhoods to live in, but that's only a starting point for a smart investor. Therefore, to help you find the top Albuquerque neighborhoods to buy investment properties, we have provided many helpful resources for your consideration.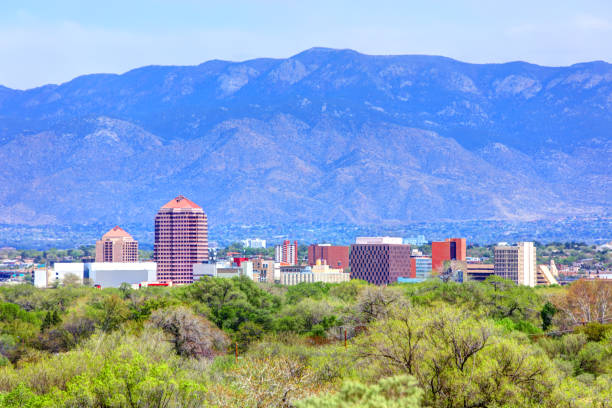 Purchasing Residential Investment Properties in Albuquerque, NM
Here's the key ingredient to searching for a rental purchase: Know who you want to rent to and where they might want to live.
Most importantly, know who you want to rent. Therefore, you can begin to narrow down your search area.
When you want to rent to young families who don't mind commuting into the city, look to the Westside. Taylor Ranch, Richland Hills, Ladera are good places to start.
In contrast, younger tenants who are working in the film industry or with tech companies will likely be looking in a more central area with fast access to coffee, late night restaurants and nightlife. Think UNM, Nob Hill, Downtown, Sawmill and Wells Park.
While older couples who work downtown or near the Kirtland AFB may want a bit of room without much maintenance in the north central or east part of the city. Areas such as Snow Heights, Academy Park, Bear Canyon, Mossman, or Classic Uptown come to mind.
Where to find a listing of Albuquerque neighborhoods
There's one single place to get the latest list of Albuquerque neighborhoods: the city of Albuquerque's website. That's because the City is the one who keeps track of the names and locations of every neighborhood.
There are numerous Albuquerque neighborhoods to consider when buying investment properties. Popular locations include:
Nob Hill
7 Bar North
Anderson Hills
Academy Acres North
Academy North, Del Norte
Four Hills
Juan Tabo Hills
Ladera Heights
Ladera West
Netherwood Park
Mossman
Paradise Hills
Southeast Heights
Taylor Ranch
Wells Park
Willow Wood
These top areas have wonderful prospective neighborhoods surrounding them as well.
Alternate way to find Albuquerque neighborhoods
You can also use Google maps to find the names of Albuquerque neighborhoods. You can enlarge and reduce the image to see the names of the neighborhoods. As a result, this is a great tool for finding the perfect area for your home buying hunt to begin.
Finally, you do not have to search on your own. Tyson Property Management has a professional team ready to help you. Call 505-323-2104 or visit our website at www.tysonprop.com for further information.